Introduction
How the podcast "Design Matters by Debbie Millman" led to the creation of a branding studio
In an industry that talks to itself, we simply reached out to the customer and talked to them in plain understandable language, no cap.

This case study showcases the way Slangbusters was born as a Brand.
When I quit my Graphic Design job in 2018 to pursue Branding, I did not know I would be doing it by running an actual Design studio.

I was 22, inspired by Debbie Millman (and the guests on her podcast) to use the power of Design and create Brands that make the vision tangible in a very direct way.
Research
We found that there is absolutely no other company in our city, if not the entire country that delivers true Branding.

People delivered packaging, stickers, 'logos' in the name of Branding. Real work shaped by strong Research and Strategy?

Endangered species.
And then there were (are) the ones with jargons
Using Alina Wheeler's epic on Branding - Designing Brand Identity, I set up the process and soon hired the first Copywriter and Graphic Designer.
Strategic Direction
Throughout the research and strategy phases we saw that only a few (2) big agencies had a killer brand themselves. In particular, I was impressed by some smaller studios' ability to stand out and do so very simply.

The direction came not from research but from a joke. We asked, "What if the big agencies didn't use jargon at all?" They probably wouldn't know what to say. (Sorry, too harsh.)

Using this, we created the brand brief.
The branding studio that talks clearly with the client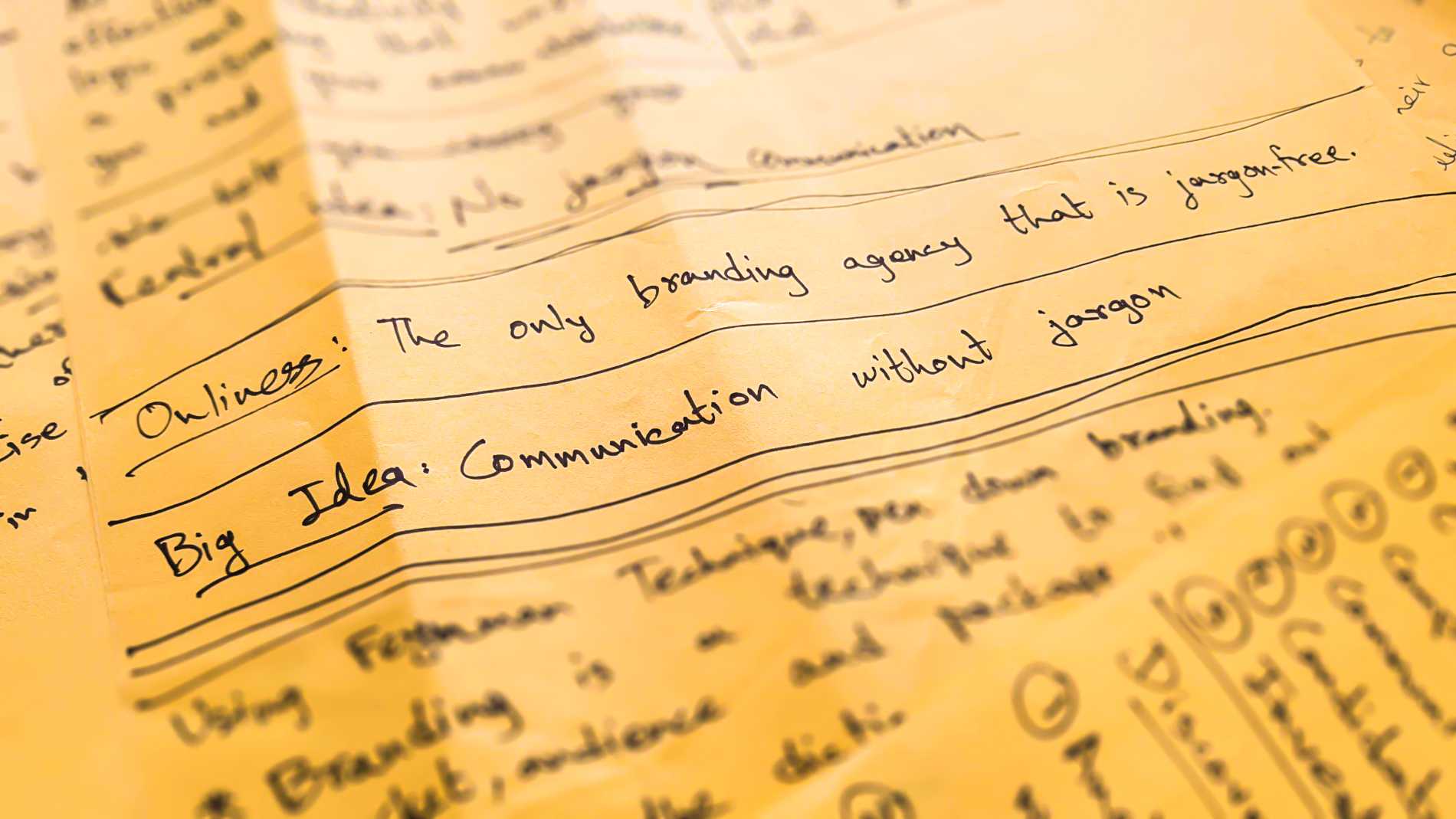 Creative Direction
Using a flat hierarchy model, planned interventions, Design sprints; the proven concepts of Good Design from the Vignelli Canon, we opened up possibilities for the creatives to experiment and produce fresh, impactful work.

The result was a diverse studio space where we loved what we did and surprised each other every week.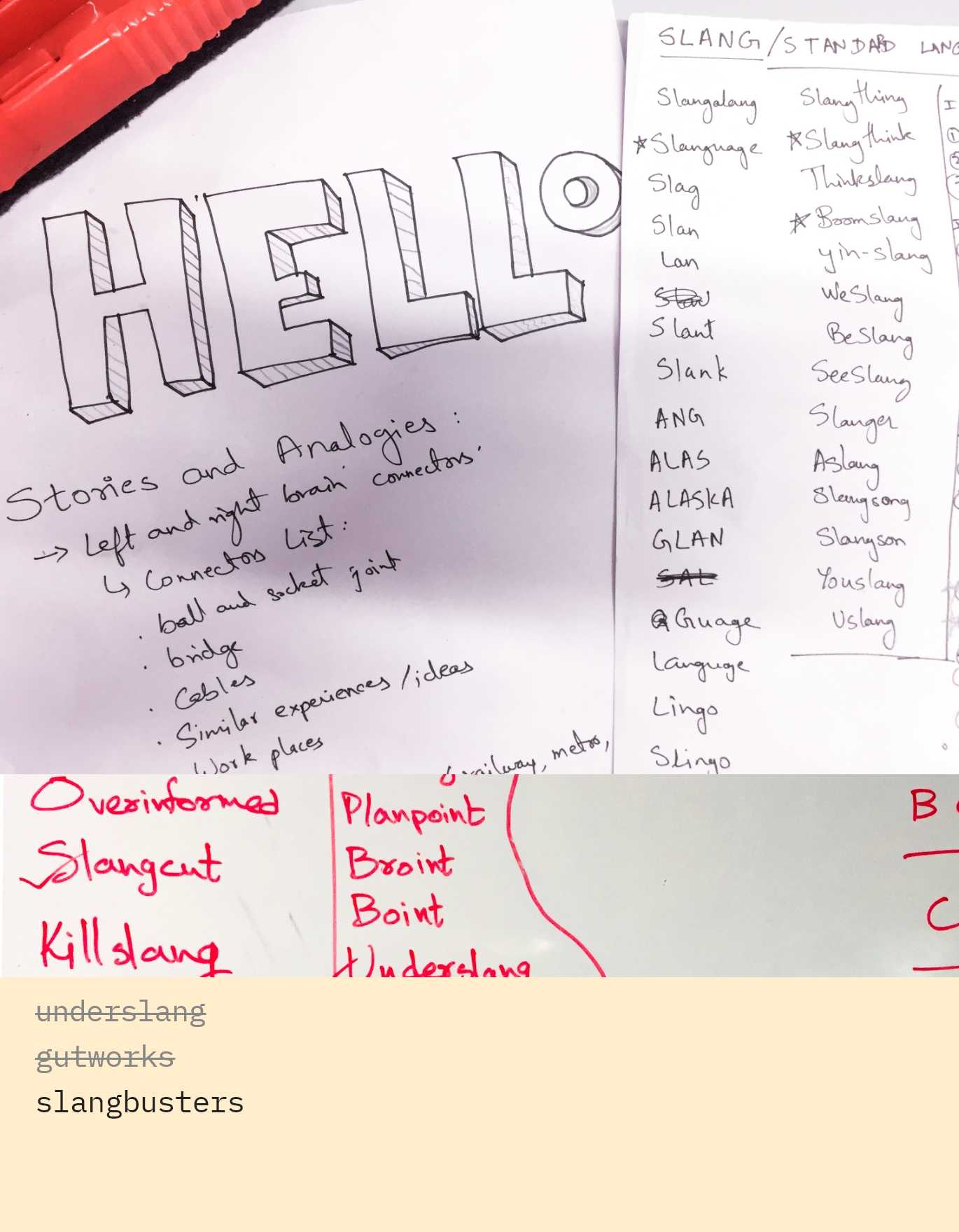 Naming
The strategy was in place and we were working simultaneously with our early clients so we couldn't get around to our naming. (Our projects were billed under the parent company)

Eventually, with the brand brief in place we conducted our first rigorous two-week naming process; shortlisted 5 specimen and coined Slangbusters.
The name directly represents the positioning and also the way we work. It tells how we do it.
Understanding complex concepts and simplifying them for us and the clients would go on to become a part of the culture at Slangbusters.
Logotype
It begins with noise and ends in clarity, just like our clients going through the process.
The name describes the process and the logo shows it.
Reporting
The reporting structure was simple, given the simple hierarchy. With me in the centre, the entire team reported directly to me.
We had interviews in a very real sense where we'd share details of the projects and bring clarity.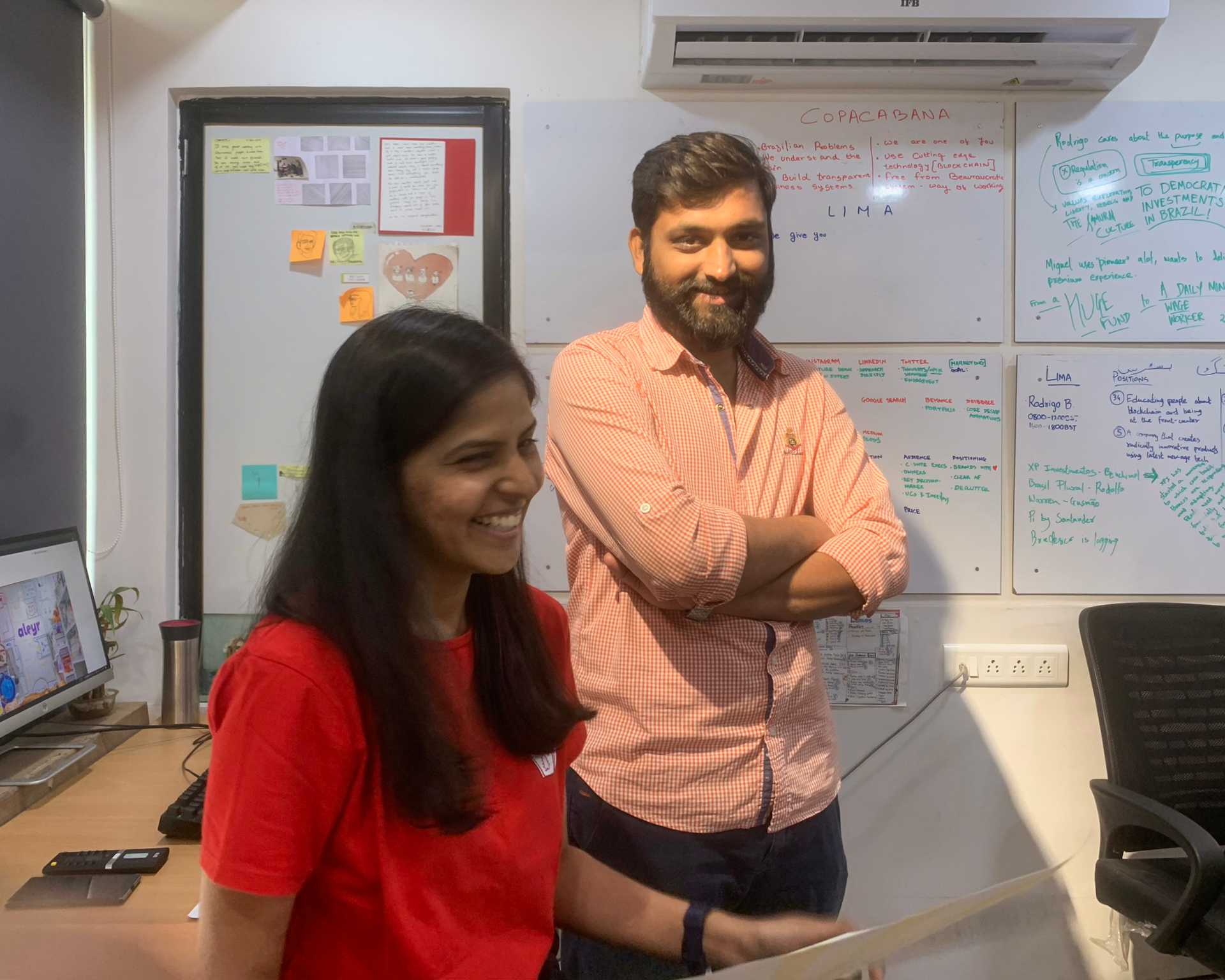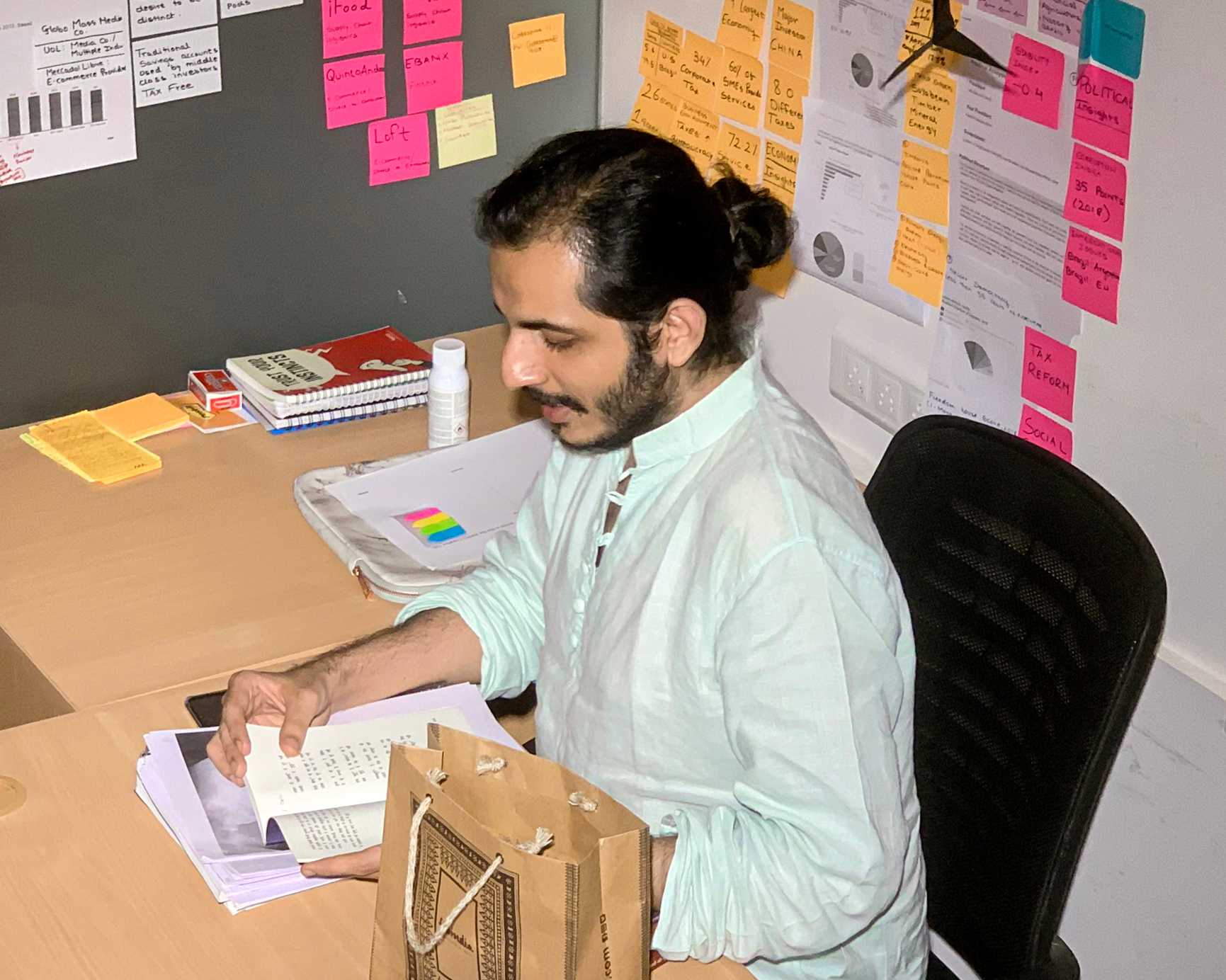 Culture Interventions
Down the road, we realized the need for constant learning so we established a library from which many of our processes flowed.

A custom version of the Agile Sprint Methodology became a part of our daily working thus balancing productivity and creativity.
Roobaroo, a warmer and holistic version of one-on-one conversations helped maintain equity and clarity of vision in the environment.
Topical Tuesdays
Topicals were 1 hour long slots of time where one person would present a topic of their current interest in depth.

This had an impact on the entire team in a very real and immediate way. Sometimes, our process would get a new direction, maybe the writer would get a structure for their next article, or we would simply learn how a thing works.
Everyone enjoyed Topical Tuesdays and looked forward to it each week.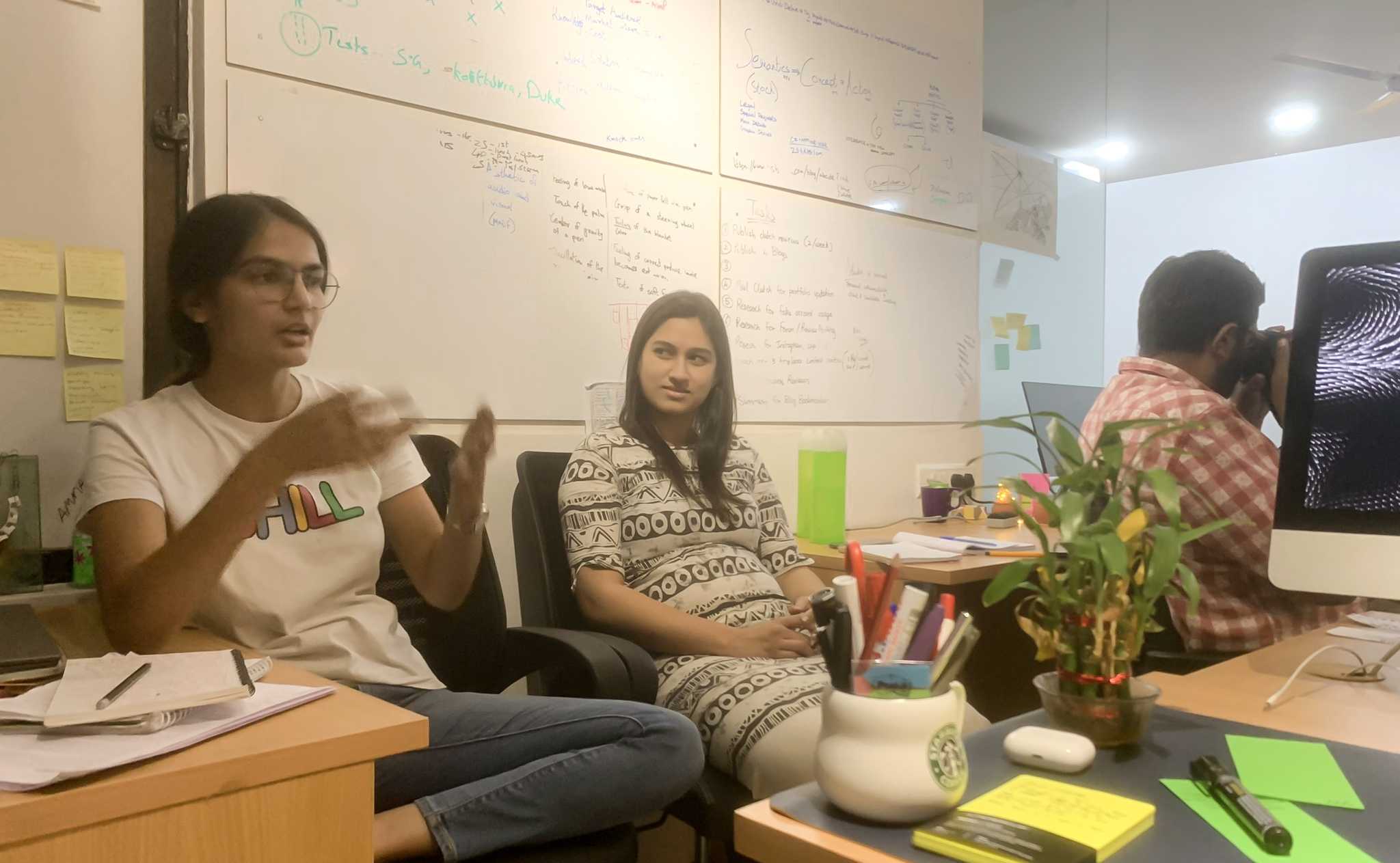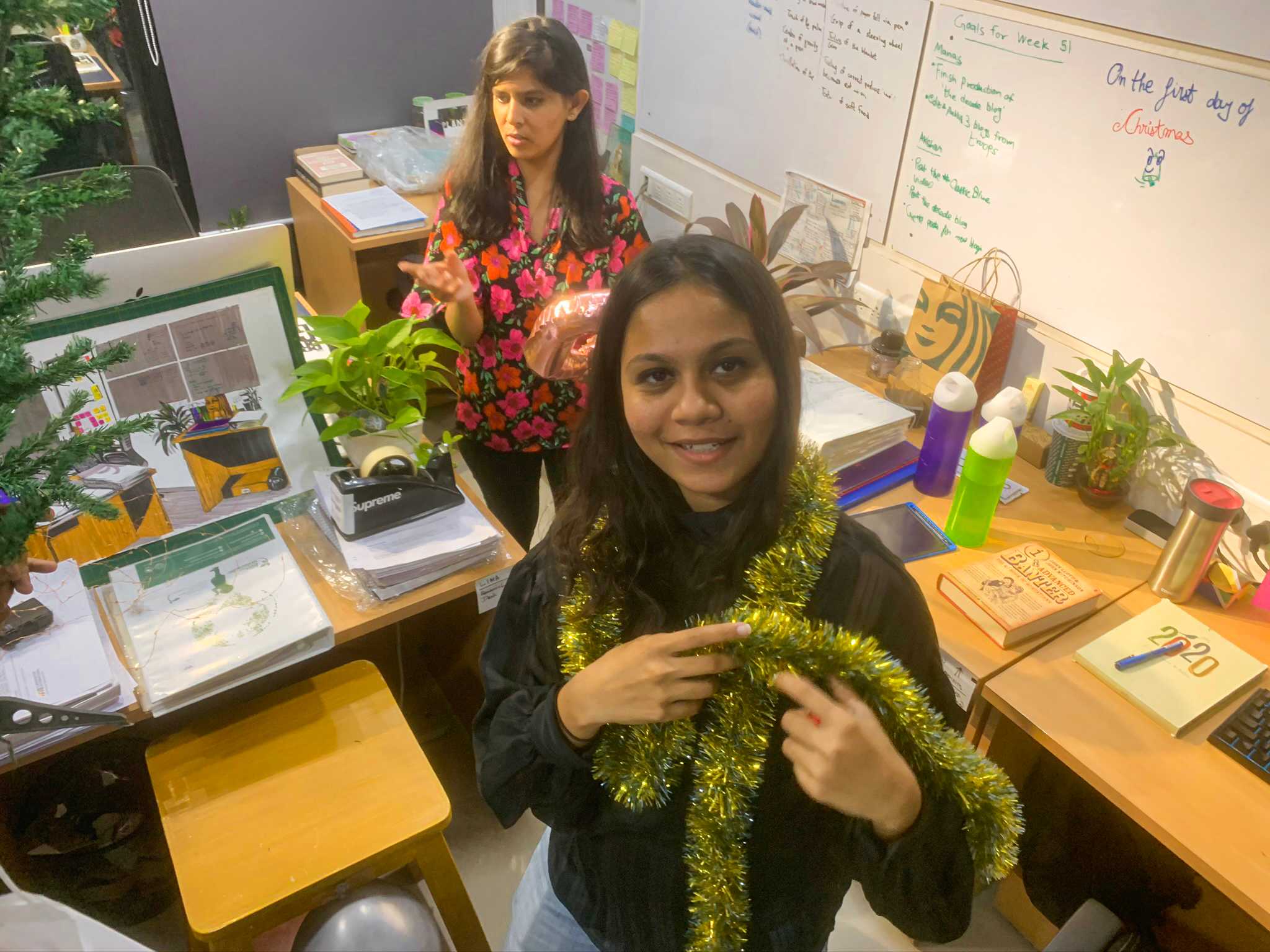 Internship Program
A custom internship program ensured that we got new perspectives and that the interns got real work experience that would give them clarity on what to do (or not to do) next in their career.
Renewal
Books among other media were our primary sources of influence and informed our practice tremendously.

The conversations and the multi-disciplinary interests of everyone was a boon for us. We had an ex radio jockey for a copywriter, a sketch artist, an MBA from London who was the Research Dept in entirety, and two dropouts running the Design show. What could go wrong?
Slangbusters is made by the hands of everyone that were in it.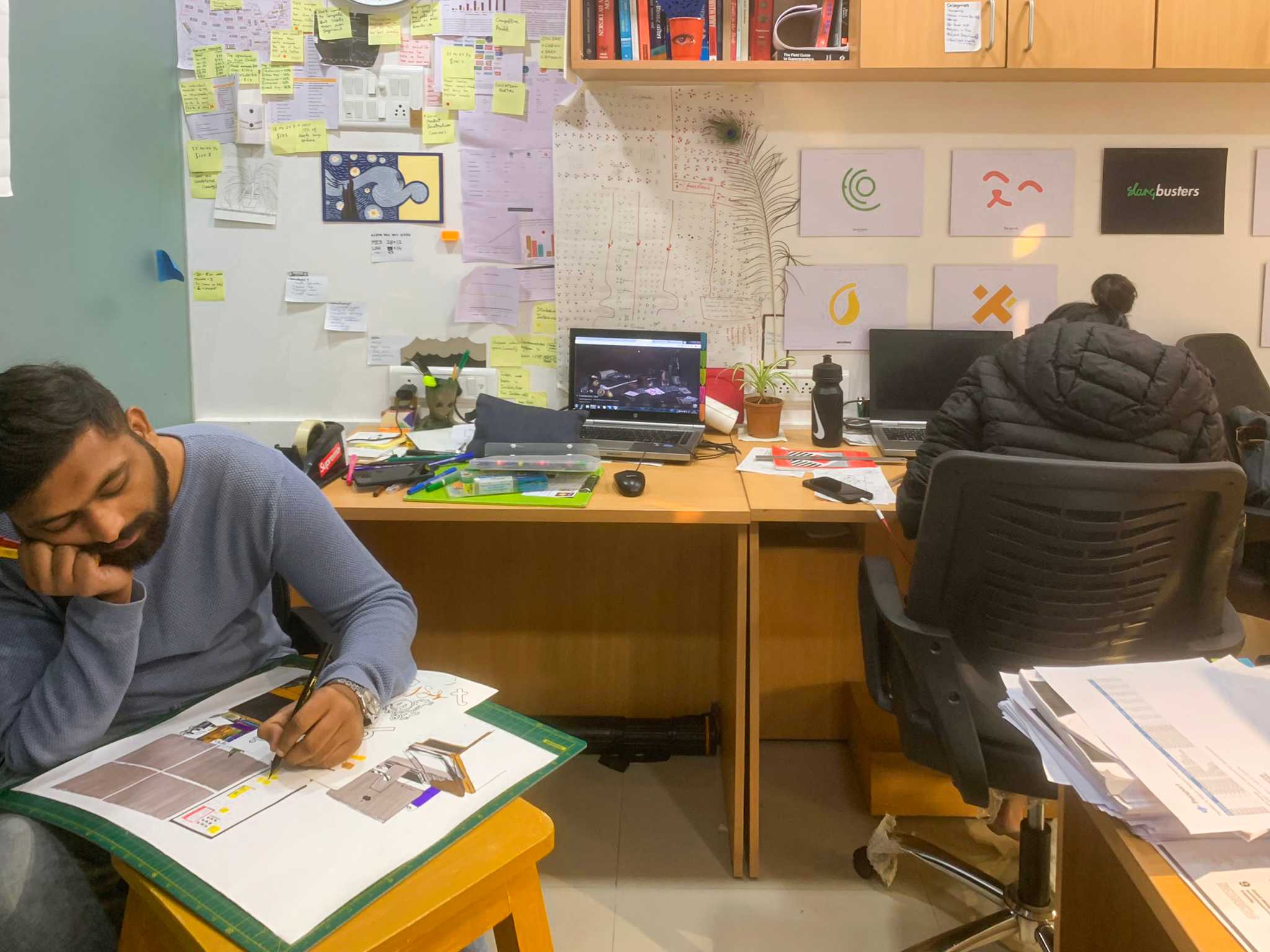 Creating a branding studio
Slangbusters was my active meditation on Design and Leadership. It is here that I implemented and tried to sustain the ideals I had only read about and dreamt of.
This case-study presents only a small selection of what was created through the entire 3 yearlong moment of Slangbusters. I have attempted to share the flavor of the creativity, energy, and curiosity of the people I worked with.
My job as the Creative Director, eventually, was to be the one in charge of Direction, short-and-long. Sowing seeds that might grow into a robust tree, renewing spirit in the Process, and removing creeping weeds is what I did during my time here.
Slangbusters is one of the most beautiful phases of the lives of everyone that worked here. We carry it with us wherever we go.